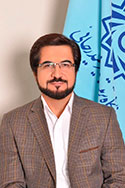 Dr Jamaledin Mahdinejad has served as the 8th president of Shahid Rajaee Teacher Training University since July 2022.
The President of SRTTU manages the university by implementing the policies and strategic vision decided by the Board of Directors and the Board of Trustees. The president of SRTTU is appointed by Minster of Education and Minister of Science, Research and Technology.
president's Offices
The following units/offices work in collaboration with/under- supervision of the president.
• Board of Directors
• Board of Trustee
• The university Council
• Public Relations and International Affairs
• Office of Assessment and Evaluation
• Development & Resource Management Affairs
• Security
• Selection Board
• Executive Board of Faculty Recruitmen